December 21, 2010, 1:49 pm - James Farrer
I'm not quite sure what happened but I think the weather forecasters mixed up the so called "Snowmaggedon" with the storm yesterday and today. We easily got a foot and a half of snow in the last 36 hours. Schools were closed and we spent several fulfilling hours shovelling and playing in the snow. My snow bank is officially taller than I am.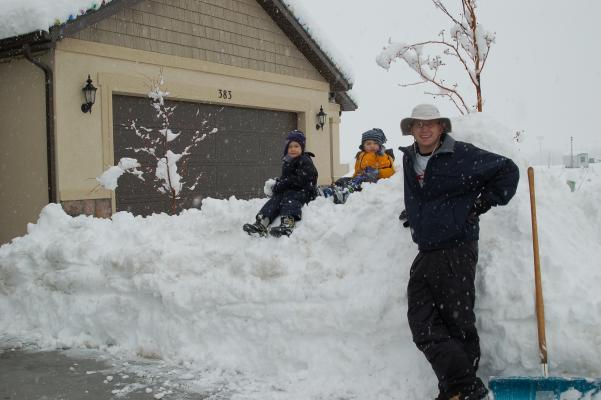 After we took this picture I added another 6 or 8 inches to the top.
Post a Comment