October 24, 2008, 9:54 am - Shauna Farrer
So, in James blog, he already posted about his trip to Gillette, Wy. He and my dad both have BMW motorcycles and they went to a BMW motorcycle rally and had their boy fun. The kids and I went to Cheyenne and spent time with my grandparents and my mom and sister. My highlight was being able to go to Cheyenne Frontier Days...Finally. I always used to go as a child, but I haven't been in 10 years or more. So, i took my kids.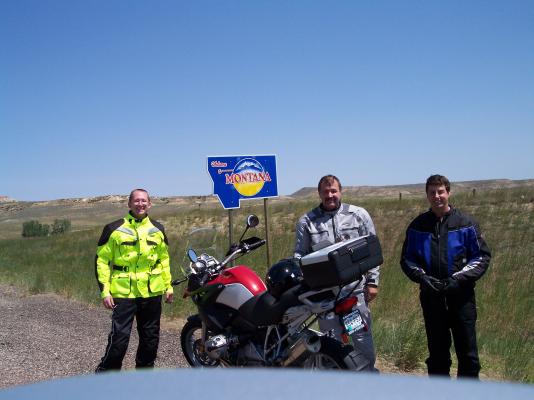 James, Mark (my dads friend), and my dad.They were in 4 states in 4 days. They would go on a different ride everyday. They drove into WY, then visited the Black Hills, Mount Rushmore, Custers Last Stand, and a few other places. I'm glad they had fun.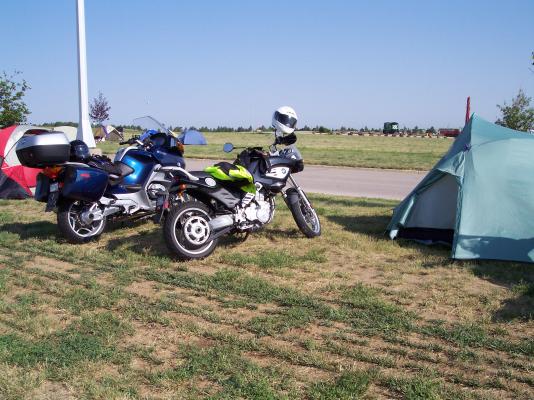 Their campsite in Gillette. My dad's bike is on the left, and James on the right.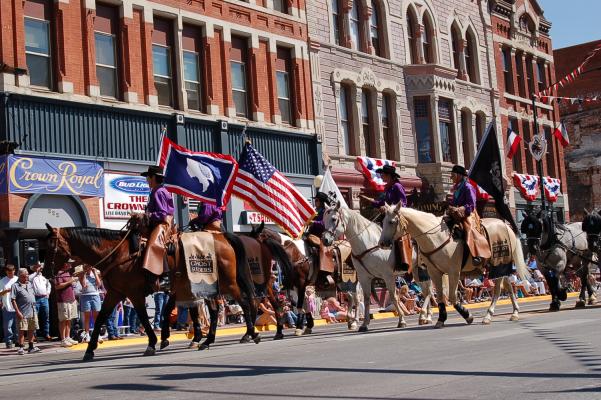 The kids and I saw a lot of horses...and cowboys....and more horses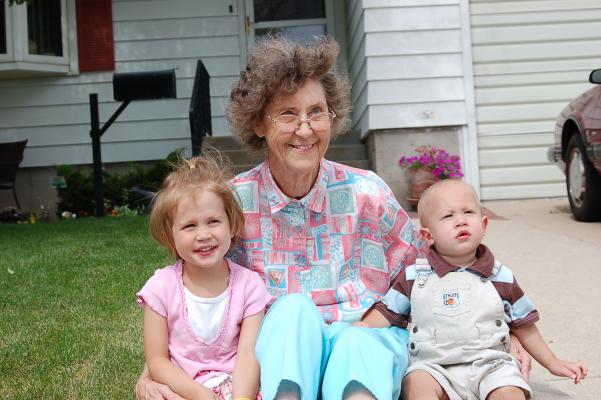 A lot of grandparents, Abby is just starting to figure out which grandmas are which.
And we did a lot of driving! But we made it and it was fun. The only pictures I don't have are from the Taylor Swift and Rascal Flatts concert my sister and I went to. That was my fun!
And last but not least, a pregnant picture. This is 4 months.
Post a Comment