2013 in Review
December 17, 2013, 1:16 pm - James Farrer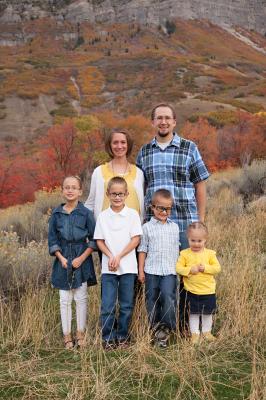 Merry Christmas everyone! We were talking the other night about what a crazy year it has been. We started out last year rebuilding the boys closet. It was huge, but only had one set of doors to get in. We could only use half of the closet, so we decided to do an overhaul.
Before: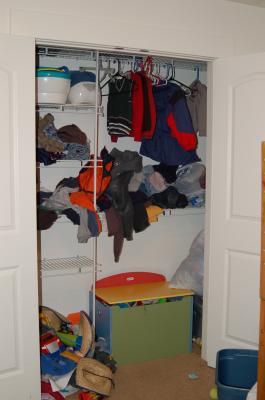 After:

And just about the time we got that done, we decided to move. And that has pretty much consumed our lives for the rest of the year.
We've loved being in Spanish Fork and have made lots of good friends and loved the feel of the town, but with me working at home and four busy kids we were really busting at the seams in our townhome and after many prayers, a lot of exploring and looking at houses, and a great deal of divine guidance along the way we decided to build a home in Payson, UT. As far as moving and building a home goes we think it went pretty smooth but it wasn't without challenges.
After prepping the townhome for selling and waiting for someone to bite we had a wedding in South Dakota and took the chance to see Mount Rushmore and some of the sights in the area and then went to Colorado for a couple weeks. It was good to spend the time with family there and at the end of the trip we got an offer on our place.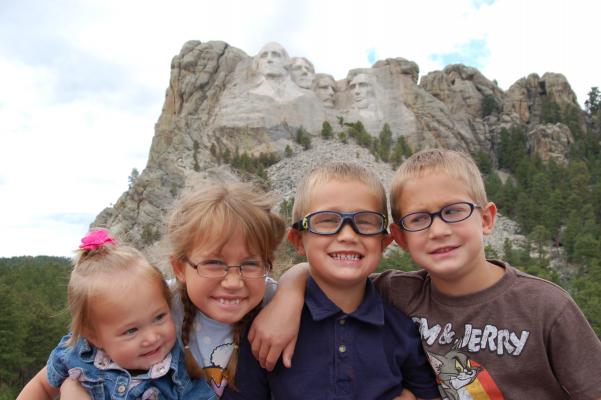 When we sold our townhome there ended up being a gap between moving out of our old place and into the new one so we took our neighbors, the Wards, up on their very generous offer to let us live in their basement until our house was finished. Another neighbor offered their garage to store our stuff in so we were set. We were hoping it would only be about a month, but part way through the federal government shut down.Our loan was available as part of a federal program, and so our loan was delayed. At the time we had no idea how long it would take for the government to open up. Towards the end it really came down to when the loan came out of the black hole of government approval we'd be able to sign on the new house.
On halloween as I was finishing up work for the day and Shauna and the kids were getting ready for the nights activities she got a call saying everything was ready and we could sign. And oh, by the way, it would be the next day. We scrambled to arrange things and after trick or treating and everything else on halloween night, we realized the best chance for us to move was the next night, right after signing.
So that put things into play for nothing short of a miracle. We put out the word in our old and new wards and to friends and neighbors. After picking up the truck on the way back from signing, there were just the right number of willing volunteers at just the right times to be able to move everything that we needed and we finally got into our new home.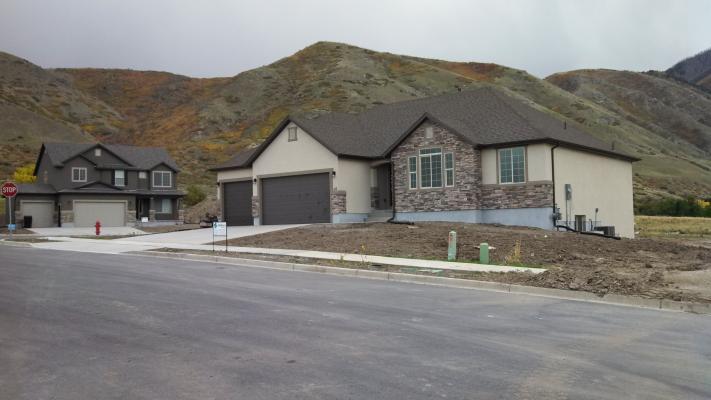 We can't say enough about how blessed we've felt at seeing all the love and support through this whole process. So many people have helped in so many ways and we're excited to be in our new home and meeting new friends and neighbors here. The kids have been great through this whole process which has been another great blessing.
After moving in we were scrambling to get as much of the yard situated including some retaining walls put in before the winter weather arrived. We got a good start and now that the snow is here we have been working on the insides with putting up shelves and getting organized.
I've been trying to learn some woodworking skills and the kids have been loving the yard, dirt hills out back, and lots of neighbors to play with. Shauna has done a great job of taking care of things around the house and getting us unpacked. We even managed to get Christmas lights up outside and the decorations up inside.
It's taken a little time but we're definitely feeling more settled as time goes on and we're excited to be celebrating Christmas in our new home with more room enjoy the festivities.