2012 - A Year in Review
December 20, 2012, 9:44 am - James Farrer
It's been a busy year for our family. When we started the year Amy was a newborn and we were just getting used to having six of us in our family. Now she's running around investigating (a.k.a. getting into) everything in sight and a few things that aren't. A lot has changed but we're happy, healthy, and having fun amid the constant challenges of a growing family.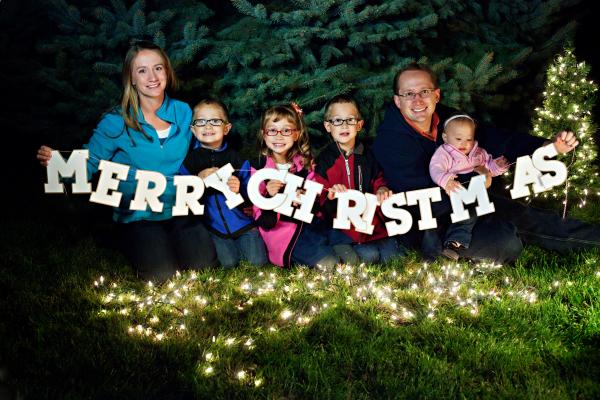 As you can see from our family picture we've got glasses all around. Shauna and I both have poor eyesight and we figured the odds weren't in our kids favor but little did we know how soon we would all have to deal with it. This year three of the four kids got glasses and it appears Amy is doomed, we're just hoping she can make it a few years still. We've actually been through a few pairs with the boys as they had accidental, or not, breaks. We're working through it, but needless to say, instead of toys or coal in Alex's stocking, he's getting a new pair of glasses...that strap to his head...with no moving parts to overextend...till they bend and break.

Amy just turned one and is cruising about getting into things left and right. She is curious, very playful and generally has a ton of personality wrapped up in her little grin. Thanks in part to Amy and with a little help from Alex our Christmas tree this year is a pretty sad sight. Half is missing ornaments, lights are askew, and the angel was taken out by a tackle or a flying projectile, I'm not really sure which.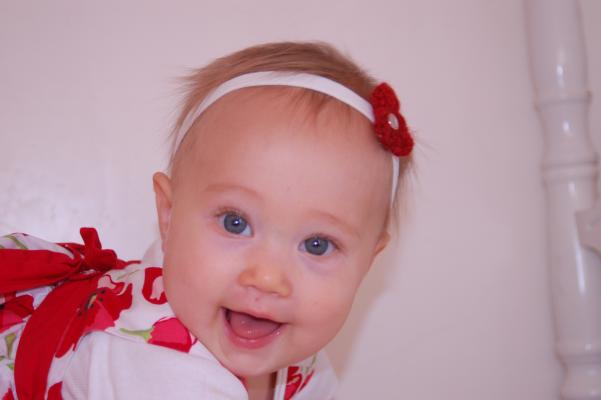 Alex is our little superhero. He is boy through and through and even has his own theme song that he will occasionally sing as he rushes through the house. He and William are constantly using their superpowers to battle the evil villains. Alex started preschool this year. We weren't planning on him going originally but when Abby left for school Alex put on his backpack and walked out the door proclaiming "Bye Mom, I'm going to school!" We figure if nothing else the social interaction will be a good thing for him.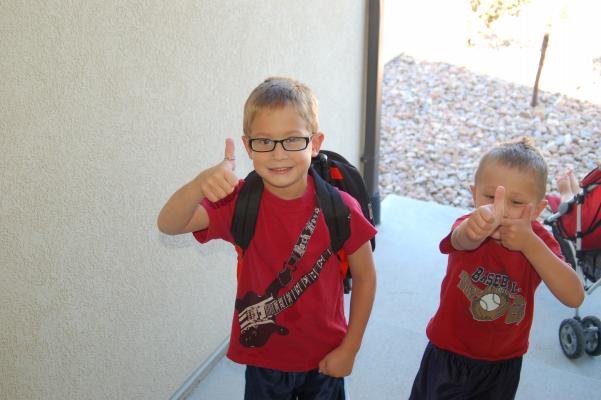 William started kindergarten and is doing fabulous. He is always trying to build something with Legos, paper, cardboard, etc. Often it's armor or something to go along with the superhero activities between him and Alex. It's not uncommon for us to hear "So I've been thinking..." come out of his mouth followed by some observation of how the world works. He's smart and was reading before he knew his alphabet.

Abby had a big day this year after turning eight when I was able to baptize her. She was super excited and has been learning how to choose the right thing to do even when it's hard. She is doing great in school and has turned into quite the little bookworm reading just about anything she can get into her hands. She has been enjoying piano lessons and had her first recital this week. She is growing up so fast and it's fun to watch her as she grows. Sometimes she is trying to grow up and be a great helper and other times she is a true kid at heart as she runs and plays with the boys.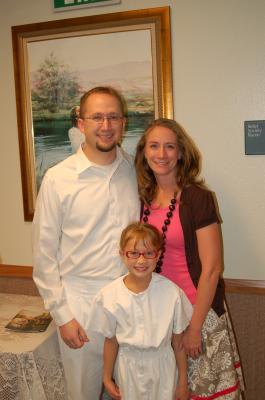 Our kids really are a joy in our lives and we are so grateful for them. It's a regular zoo in our house and we're usually grateful when they are all finally in bed and asleep at night so we can have a few minutes of peace and quiet. I guess it's just all part of the fun of having kids.

Shauna has been having fun helping out at the elementary school by teaching art segments that highlight an artist and their style. She then has the students do a project in a similar style. While the whirlwind of kids in the house sometimes makes it a constant thankless job, she does a great job of taking care of all of us day in and day out. She's always got something going and usually something good cooking. It's amazing I haven't gained a gazillion pounds because she's a fabulous cook and we tend to eat pretty well.

As we've been in this house for a few years we've been doing more organizing and even trying our hand at some home improvement projects. We built some shelves, repainted and added a tile border to a bathroom, and put in a patio of paver stones in the back. Shauna has big plans for this next year to make the space more livable. It looks like we won't be slowing down anytime soon.

Shauna and I celebrated our 10th anniversary this year. It's hard to believe it's been that long already, but then I look at all the kids running around and can't help but smile. We've been very blessed and we just keep trucking along; happy when we get the chance to walk hand in hand.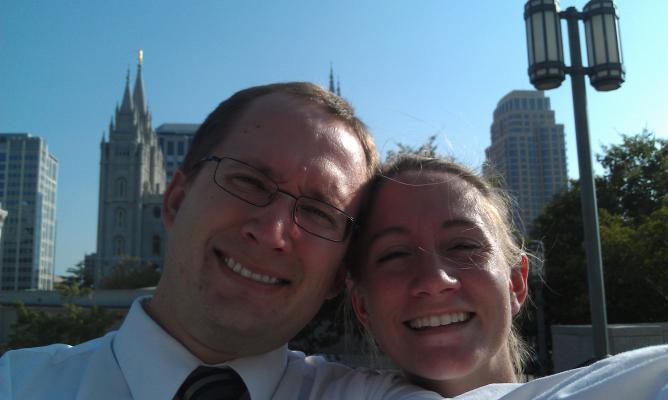 This year brought a big change for me. After seven years of working for BYU an opportunity fell into my lap that while fairly unexpected, felt just right and has been a great blessing. Some people I met several years ago through work decided to start their own consulting company called Crossfuze and when they had more work than the two of them could handle contacted me and offered me a chance to join them. As part of this change I am now working from home and talking to people from all over the country and world on a regular basis. I'm doing much of the same technical work that I've been doing but as a consultant there's a whole new spin on things. It's been a good new challenge to learn and grow into.

Working from home has been a blessing. I've really enjoyed getting to see the kids at various points in the day instead of primarily just when they're cranky and hungry at dinner and bedtime. I don't miss commuting, but I have missed getting to ride the motorcycle regularly. Now going to get the mail and the occasional trip to the store a few blocks aways is really getting out for me.

Shauna has really enjoyed having me home so she has another adult to talk to. She has also enjoyed a lot more flexibility since she can step out while the kids are at school and napping. It's been an interesting experience to also have more insight into how her day goes, especially as our schedules interact.

All things considered we've been busy and had a lot of fun. We've all had some growing and changing and we've been very blessed. As we reflect on our year we feel very blessed to have our wonderful kids in our lives, a good job, and a warm home. We are very thankful for all of our family and friends. And we are very thankful that we have the restored gospel of Jesus Christ and for the joy, peace, and happiness it gives us as we navigate the various storms and struggles of life.

Merry Christmas!